Finally! An experienced guide to help you plan your own Wisconsin Way Pilgrimage has arrived!
Today's most complete guide for walking from the National Shrine of Our Lady of Good Help near Green Bay, Wisconsin to Holy Hill near Milwaukee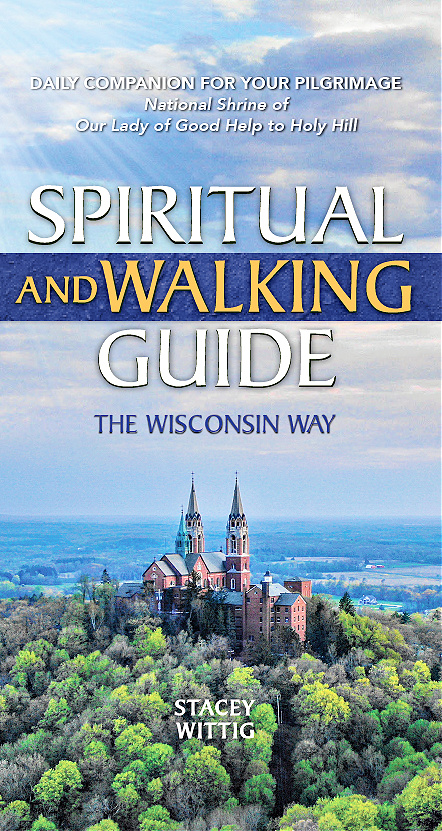 Fr. Andrew Kurz teamed up with Camino author Stacey Wittig to produce a Wisconsin Way guidebook.
This handy three-in-one book incorporates daily devotions for spiritual direction, the historical context of the spiritual hotspots encountered along the route and way guides for the physical journey.
This guide, designed to fit in your pocket, is suitable for any walker or cyclist.
Included in this book:
Color maps and photos
Elevation profiles
Turn-by-turn directions
List of spiritual hotspots
Terminology of glacial topography
Meditations for the inner journey
Essential information needed to plan your outer journey
The Wisconsin Way guidebook is available now on Amazon at https://bit.ly/WiWayGuide
Also, don't miss the author, Unstoppable Stacey's, excellent Beginner's Guide.