Cyclists, now we have a thorough route description, just for you!
Each of these links will bring up the segment of the route and directions. This would make six days and a whole lot of fun as pilgrims discover more along the WI Way. Also, note the State of Wisconsin page for official cyclist routes.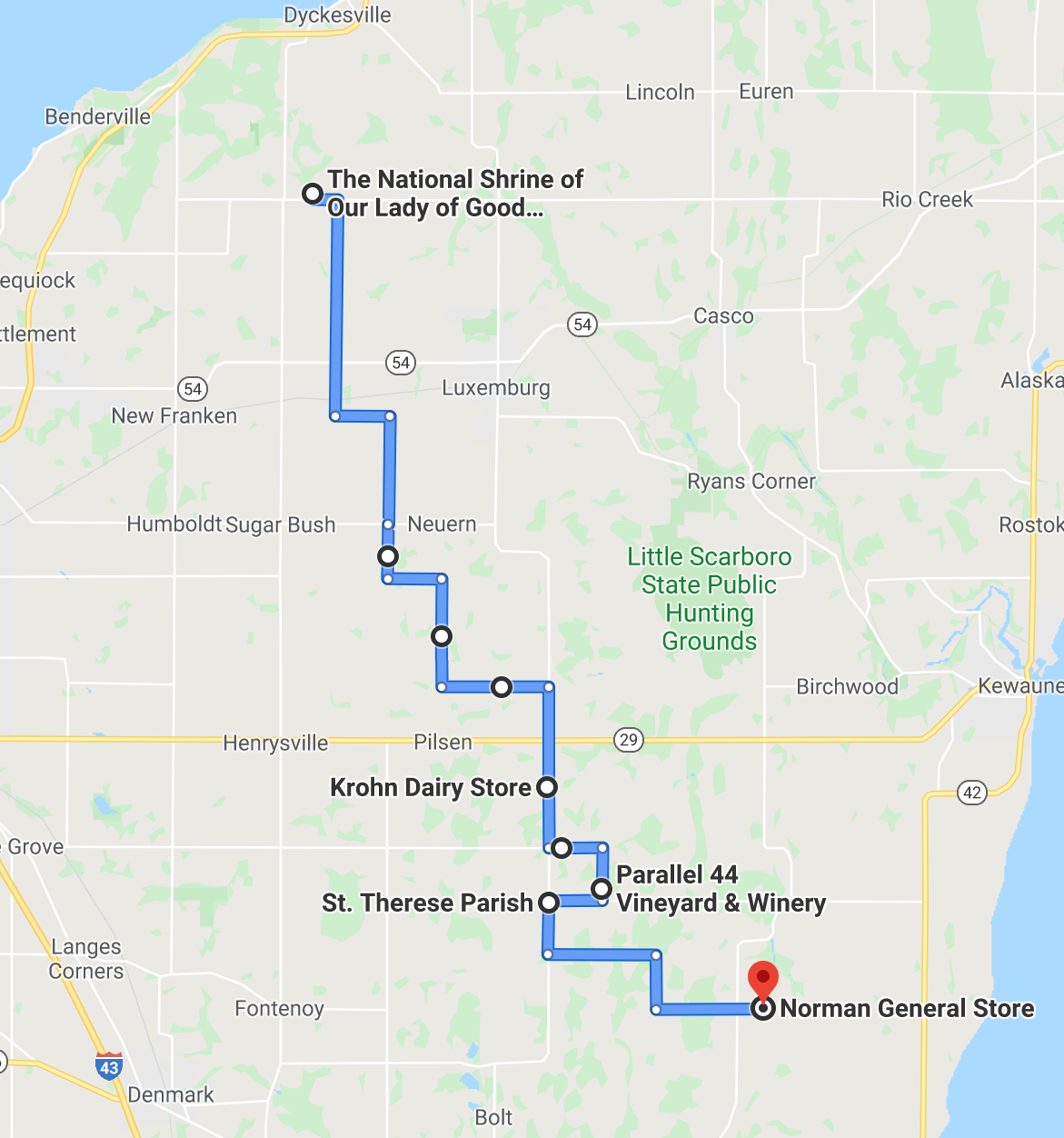 The next Map gets you to Some spiritual site then to a bike trail and to Lake Michigan.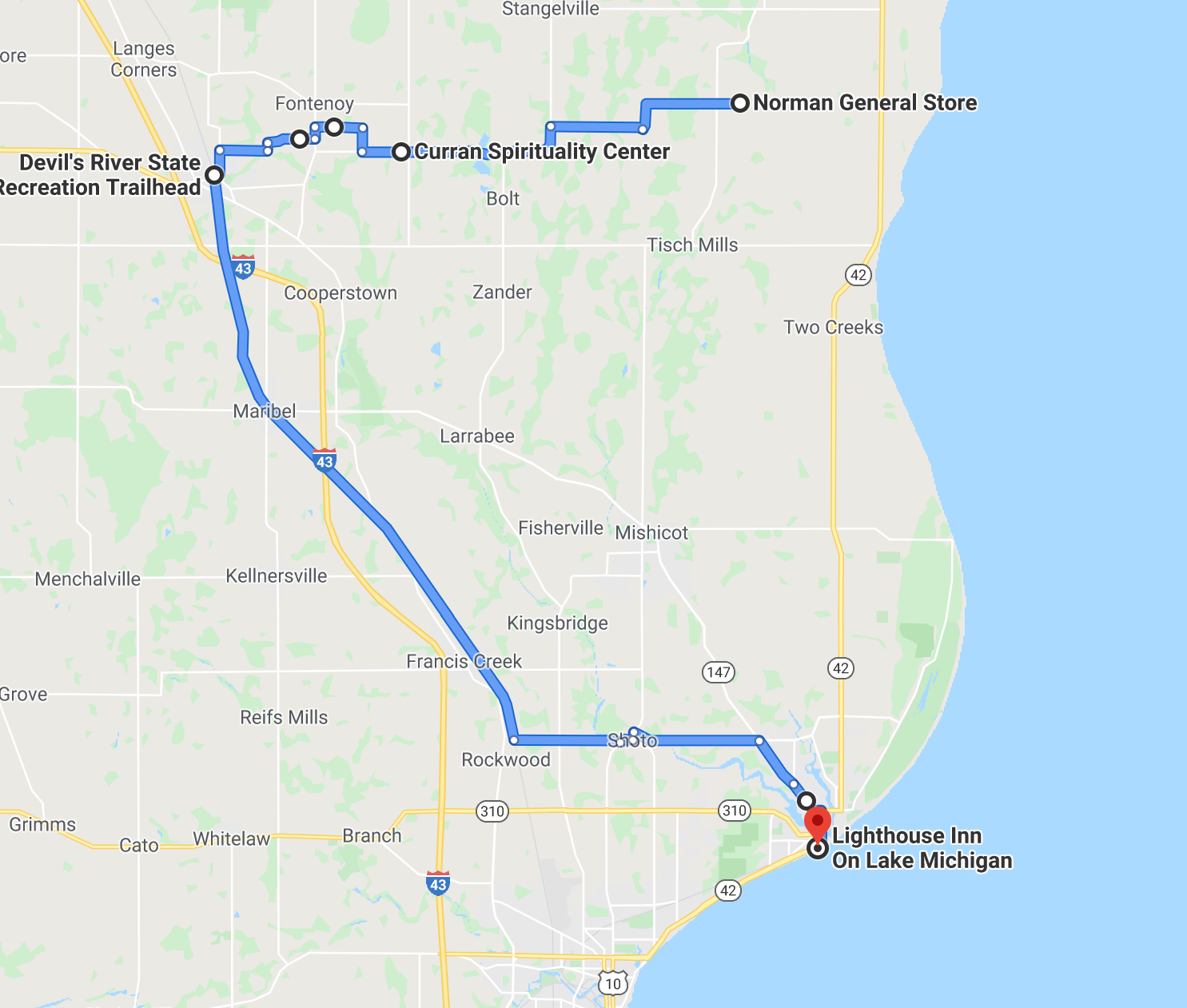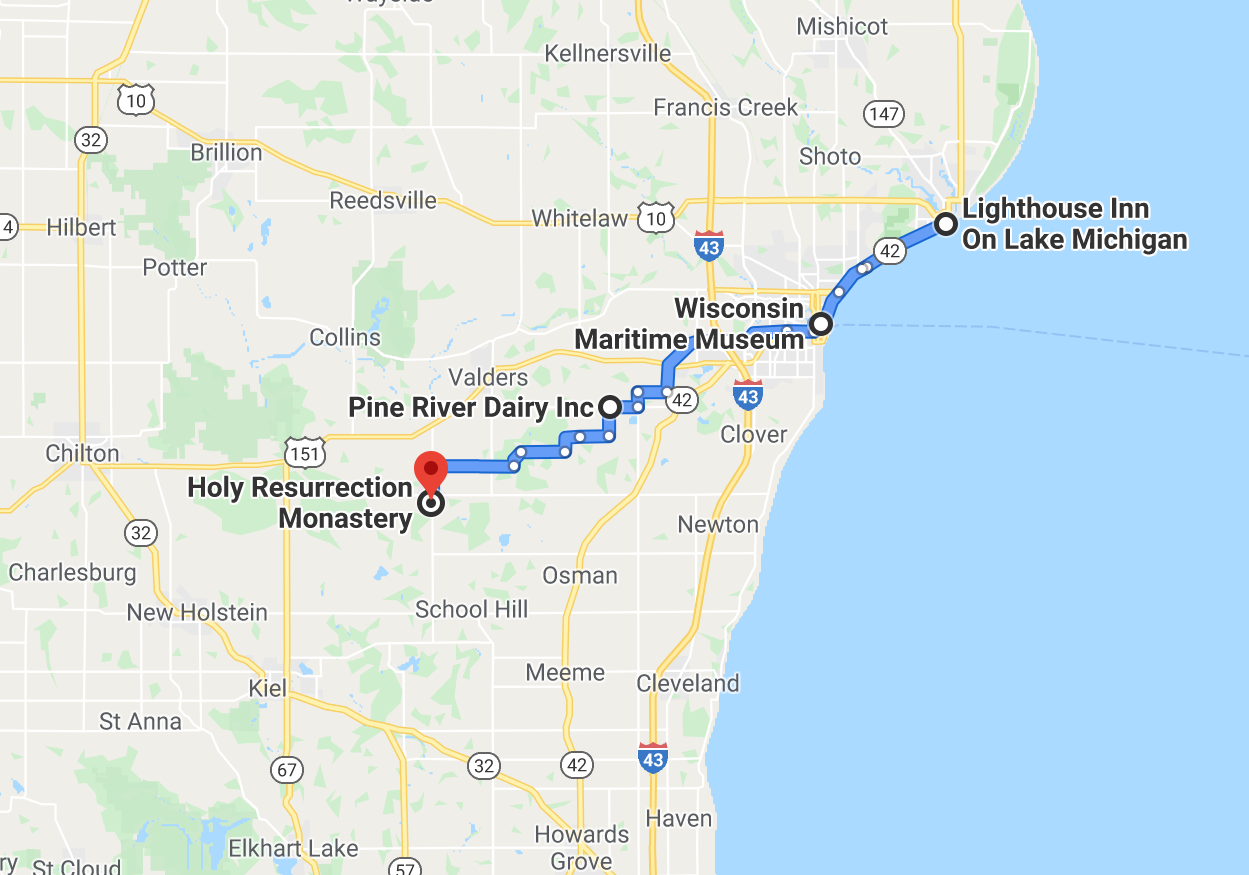 Next map and beyond needs a pilgrim's own planning to be added.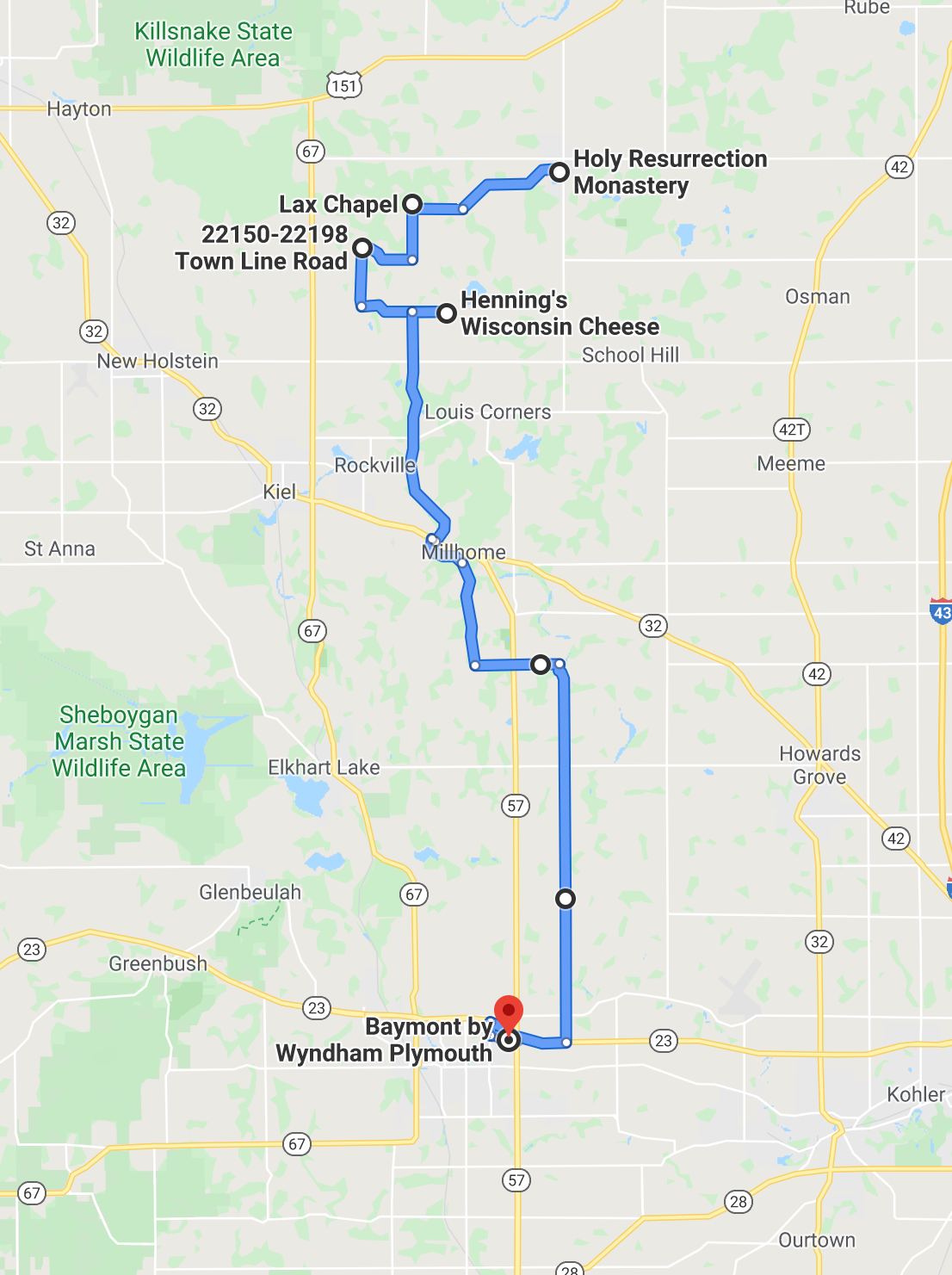 Details need to be discovered for bikes on the rest of the pilgrims.